Kindness Beauty offers simplified, stress-free and joyful skincare by contributing to caring for the environment and focusing on making our customers feel good on their skin!
Our Mission
Develop quality vegan beauty products that are good for the skin, the soul, and the planet.
Our emphasis is to continue to develop proven and effective skincare products, utilize more upcycled ingredients and complete our objective to become a zero-waste brand.
Our Vision
We are striving to become one of the most mindful, considerate and ethically responsible leaders in the beauty care industry.
Our Commitment
Simplicity  - Sustainability - Giving Back
Stress-Free Beauty
We aim for Simple, multi-purpose and effective solutions
Feel Good Skincare
We contribute to caring for the environment by reducing waste and a plastic while also helping people in need.
Our Methods
Simplicity
Multi-Use Formula
Responsibly bio-engineered, dermatologist-tested and backed by clinical science, our multi-purpose formula is revolutionizing common beauty practices one jar at a time.
Pure Ingredients
We have gone to great lengths to ensure optimal potency and purity of our ingredients to provide today's generation of kind souls a cleaner, safer and more ethically-sound skincare solution that actually works.
Sustainable Practices
By packaging our products with eco-friendly materials, we have simplified a daily multi-step beauty regimen to prevent waste and streamline time-consuming and costly skincare routines.
Giving Back
The responsible of Rambutan & Mangosteen program With our local Vietnamese partners, we developed a sustainable production of Rambutan and Mangosteen fruits. This specific program ensures Vietnamese workers receive a fair income and safer working conditions
EcoCart
We are a member of EcoCart, our company support Carbon Neutral on every purchase order.  We support Laos Water Purification.  Check out the program: https://ecocart.io/offset-project/laos-water-purification/
Our Founder
Hello, my name is Quynh Phan, the founder of Kindness Beauty, a licensed aesthetician. I was born and raised in Vietnam until I immigrated to the U.S. when I was 12. During my childhood, I used to see many poor families begging on the street to get fed. I knew what it was like to go hungry and be without nutritious food, and seeing parents begging for money to buy food for their child. Because of this, I never wanted food to go to waste.
Skincare has always been a passion of mine. In my spare time I always loved making my own natural face masks. I regularly received compliments on my skin from family and friends. Over time an idea emerged, Kindness Beauty. This business is the culmination of my desire to create a Vegan and Cruelty-Free skincare line that works the best for your skin and is as sustainable as possible. By using upcycled super fruits, FSC packaging and carbon neutral shipping I created a skincare line that is great for you and great for the planet.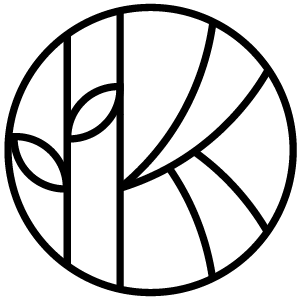 Treat Yourself With Kindness
Kindness Beauty was founded to provide a healthier, earth-friendly skincare line that is based on simple, multi-use products using only the best plant-based ingredients. We are led by over 30 years of experienced industry experts and astheticians so we understand how important your skin is and what really works.