OUR STORY
About Kindness Beauty
Kindness Beauty was founded on the concepts of kindness and beauty. We believe beauty is a culmination of beautiful skin and the kindness within. This is why our founder, a licensed aesthetician, partnered with Mimi Kim, an industry expert with over 30 years of experience creating lines for some of the top largest companies, spent years to come up with innovative, results-driven products from 100% plant-based upcycled natural and vegan ingredients with eco-friendly packaging and cruelty-free practices!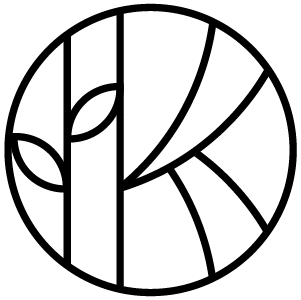 Treat Yourself With Kindness
Kindness Beauty was founded to provide a healthier, earth-friendly skincare line that is based on simple, multi-use products using only the best plant-based ingredients. We are led by industry experts so we understand how important your skin is.
Meet Quynh Phan
Founders Story
"Hello, my name is Quynh Phan, a licensed aesthetician, the founder of Kindness Beauty. I was born and raised in Vietnam until I immigrated to the U.S. when I was 12. During my childhood, I used to see many poor families begging on the street to get fed. I knew what it was like to go hungry and be without nutritious food, and seeing parents begging for money to buy food for their child. Because of this, I never wanted food to go to waste.

Skincare has always been a passion of mine. In my spare time I always loved making my own natural face masks. I regularly recieved compliments on my skin from family and friends. Over time an idea emerged, Kindness Beauty. This business is the culmination of my desire to create a Vegan and Cruelty-Free skincare line that is as sustainable as possible. By using upcycled super fruits, FSC packaging and carbon neutral shipping I created a skincare line that is great for you and great for the planet."
KINDNESS BRAND VALUES
Our promise to you
Led By Industry Experts
All products are formulated by aesthetician and skincare formulation experts with over 30 years of experience.
Completely Cruelty-Free
From manufacturing, to packaging, to your face the entire process is cruelty-free and ethically sourced. You can apply Kindness products knowing that it has done no harm.
Botanicals Meet Science
We believe in the power of nature to restore your face to its youthful vigor. All of our ingredients are natural and ethically sourced using state-of-the-art technology.
Free Shipping & Returns
All orders are shipped from the U.S. If you order by 12 PM on a weekday your order will ship that day. We ship USPS and most orders arrive in 3 days.
Dermatologist Tested
Every Kindness Beauty product is thoroughly tested by leading dermatologists to ensure the product is safe and won't irritate your skin.
Upcycled Ingredients
We use ethically sourced, upcycled Rambutan and Mangosteen. These fruits get a second chance to help to bring out your radiance.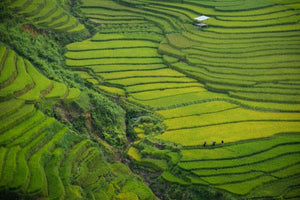 The Beautiful Story Of Ugly Fruit
Upcycled superfruits help support fair wages and ethical farming practices in Vietnam
ON OUR PATH TO ZERO WASTE
Upcycled Fruits Meet Modern Technology
We use imperfect fruits to help improve your natural beauty while helping the planet. Often fruits are discarded because they are imperfect. We use upcycled Rambutan and Mangosteen in our formulation to give these fruits a second life.

These fruits are farmed using sustainable practices. The Rambutan and Mangosteen are purified using state of the art eco-friendly technology and unique scientific processing to up-cycle them into a natural extract that has never been seen before.
Sustainable Farming Practices
State Of The Art Planet-Friendly Processing
Ethically sourced and living wage workers
CREATIVE REUSE SOLUTION
What is Upcycling?
According to the United Nations, 1.3 billion tons of
agricultural products are discarded every year due to poor marketability.

Upcycling can include a variety of processes in which "discard" products are modified and get a second life as a new product. Upcycling gives these perfectly viable products and repurposes them in a creative way.

Why waste these nutritious fruits when we can repurpose their life and transform them into the wonderfully effective ingredients we use for our skincare routine?
100% RECYCLABLE PACKAGING
Sustainable Packaging
All of our packaging is FSC certified. We take great care to make sure that our products and our brand make the smallest eco footprint and are as sustainable as possible.

We are also a member of EcoCart so each order is carbon neutral. Proceeds are currently supporting the Tontoton Ocean Plastic Removal in Vietnam.
Sustainable Packaging
Carbon Neutral
Member of EcoCart
BE KIND TO YOUR SKIN AND TREAT IT WITH THE EXCLUSIVE NATURAL AND HEALTHY SUPER-FRUIT PRODUCTS
Led By Industry Experts, U.S. Based
Kindness Beauty is founded by Qyunh Phan, a licensed aesthetician and all products are formulated by her and Mimi Kim. Mimi has over 30 years experience developing skincare products for some of the worlds most exclusive brands.
NO HARM TO YOU, THE PLANET, OR ANIMALS
Sustainable, Upcycled Ingredients
We use ethically sourced, upcycled Mangosteen and Rambutan in our products. Upcycled fruits have nothing wrong with them except, they are just not as pretty as stores like. We use these fruits to make our products sustainable and good for the planet.
SAFE AND HYPOALLERGENIC
Dermatologist Tested & Approved
Each Kindness Beauty product goes through extensive testing by the leading dermatologists to ensure that the product works, and is completely safe for your skin.
INSTAGRAM FEED
Follow us
Learn about new product launches and stunningly simple skin care tips.